Nichole has another one of my cards on her blog! I entered this one for their monthly guest star stamper contest, but as you can see on her site, there was some pretty stiff competition: http://nicholeheady.typepad.com/capture_the_moment/2008/04/april-honorable.html
There were so many great projects this month that I'm thrilled my silly/fun little flower card was even noticed.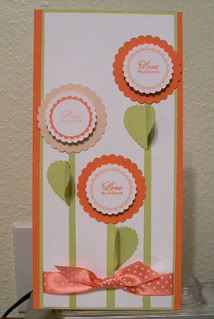 What a great day! I got mentioned on Nichole's blog for a second time and I won Anya's contest for the PTI anniversary set. Pretty fricken awesome I must say!