First off I have to post a pic of a beautiful RAK card I received from Emily at PTI. I had no idea it was coming and it really brightened my day. Thanks again Em!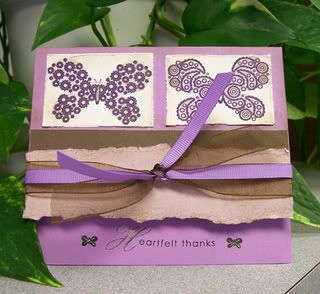 Next, I have my first PTI weekly challenge card. I did not have the stamp set being used, but I did have the colors and could follow the sketch. Hey 2 out of 3 ain't bad. This card changed directions about 10 times before I settled on this version. In the end it turned out better than I expected.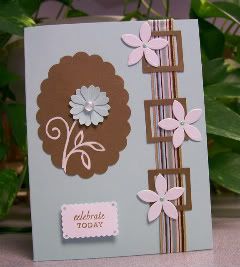 Hopefully this weekend I'll find some time to make some more cards. If I do, I'll have an update on Monday.