Here's a quick one I made with one of the $1 bin stamps from Michael's. It's hard to see in the photo, but I used diamond Stickles on the flames and it really makes them stand out.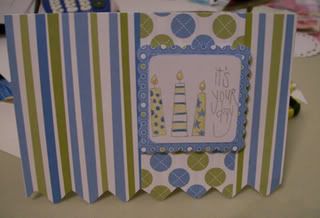 This is the first card that I've used my new COPIC markers on. I'm still getting the hang of them, but I love the colors. I used a little diamond Stickles on the heart for a little sparkle. There are also some watermarked flowers in the background, but you can't really see them in the photo.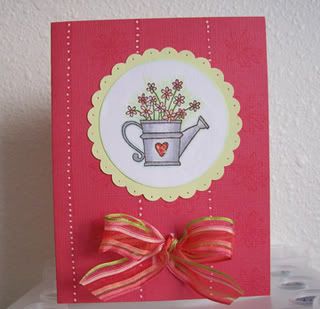 Here I sponged ink onto white paper flowers, and finished it off with a white fabric brad colored with my brown COPIC marker. I added dew drops and pearls to the side for a little extra "something". I really like all of the textures on this card.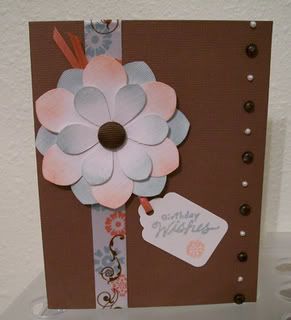 Here's another quick card with a $1 bin stamp. The picture isn't the best, but it's bright and cheery and fun anyway. The bird is stamped on shimmery white paper so it stands out even more.